In January 2021, Americans will see an increase in their Social Security benefits.
Most years, Social Security beneficiaries receive what is called a COLA, or a cost of living adjustment.
How much is the increase and why is important? Read on to find out!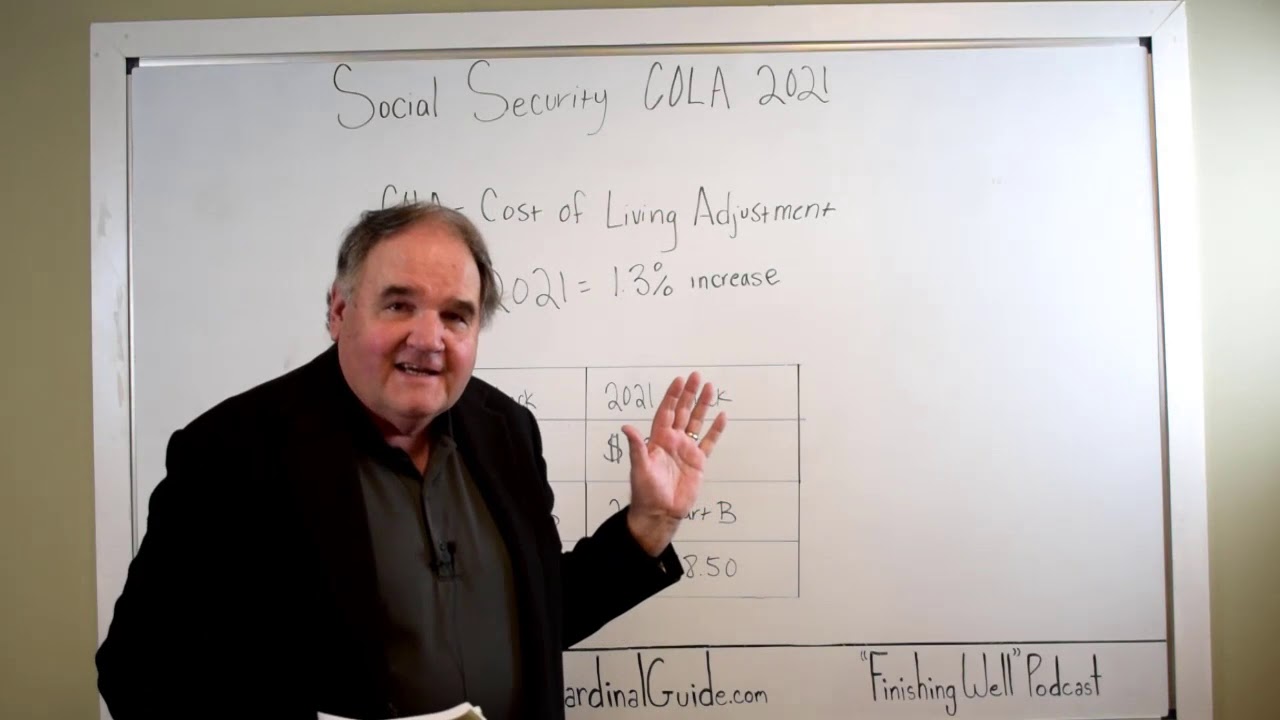 Social Secuirty: COLA 2021
Social Secuirty: COLA 2021
What was the Social Security COLA in 2021?
Social Security benefits are being increased by 1.3% in 2021.
In comparison, in 2020, Social Security checks were increased by 1.6%, while in 2016 there was no increase.
If you were getting a $1,500 benefit in 2020, that benefit is going to be increased to about $1,519.50 in 2021. That is around $240 more over the course of the year.
What is Social Security COLA based on?
COLA is based on the rate of inflation of the previous year. The government uses the Department of Labor's Consumer Price Index to determine the rate.
The goal of the COLA is to help offset the increase in goods and services that occurred over the previous year.
When the increase is small, that means inflation did not increase a significant amount, or even decreased. When the adjustment is higher, that means inflation significantly increased.
Listen to learn more about Social Security COLA:
What about the Medicare hold harmless provision?
The Medicare hold harmless provision prohibits Medicare Part B premiums from reducing Social Security benefits.
This means that if Medicare Part B premiums rise, they cannot increase more than the Social Security COLA that year.
For example, in 2015, when the COLA was zero, Medicare Part B premiums did not increase for Social Security beneficiaries. People new to Medicare that year did pay the increased Medicare price though.
In the following year, when the COLA did increase Social Security checks, Medicare premiums were increased for the people who did not have an increase in the previous year.
The hold harmless provision will not be in effect in 2021 as the Social Security COLA is more than enough to cover the Medicare Part B increase.
Will the increase in Medicare take away my Social Security increase?
Many clients think that their Social Security increase is going to be automatically wiped away by the increase in the monthly premium for Medicare Part B.
In 2021, the Medicare Part B premium is $148.50, which is up $3.90 from 2020.
That means that the average person, whose Social Security check rose by about $20 in 2021, will only lose about ¼ th of their COLA to Medicare.
Why is the Social Security COLA important to me?
While most retirees are going to enjoy the increase because it means more money for them, it is also important to understand how your Social Security functions as the cornerstone of your retirement income.
In retirement planning, there is a metaphor of a three legged stool used to illustrate a stable income in retirement.
One leg is going to be your savings and investments, the other leg is going to be your IRA, 401(k), and/or pension, and the last leg is going to be your Social Security check.
You cannot have a stable income in retirement without having three stable legs of your retirement stool.
According to the Social Security Administration, Social Security checks make up about 40% of beneficiaries pre-retirement income. 
While the 2021 1.3% increase is pretty minimal, Social Security timing, meaning when you choose to take your check, can mean the difference between thousands of dollars over your lifetime. It can mean the difference between having a stable leg of your stool or not.
The Basics of Social Security Timing
Social Security can be started anywhere from the age of 62 to the age of 70.
When you get your full benefits is based on your full retirement age, which has not been age 65 for a long time.
For anyone born between 1943-1959, full retirement age has been somewhere between 66-67. For anyone born after 1960, it is going to be age 67.
If you have a spouse, or young children, you also need to consider what benefits they can claim on your record as well when you are looking to start your check.
If you are divorced or widowed, you should look into your options to claim off of your ex or deceased spouse's record.
Many retirees choose to just take their check without thinking about it, but a little forethought can gain you thousands of dollars over your lifetime.
Cardinal can get you a free Social Security timing report if you fill out the form below!