Medicare Annual Open Enrollment (AEP) happens in the fall of every year. It is the time of year Medicare beneficiaries can elect the coverage they want for the upcoming year.
Medicare Annual Enrollment ends on December 7th. What do you need to make sure you've done by this point?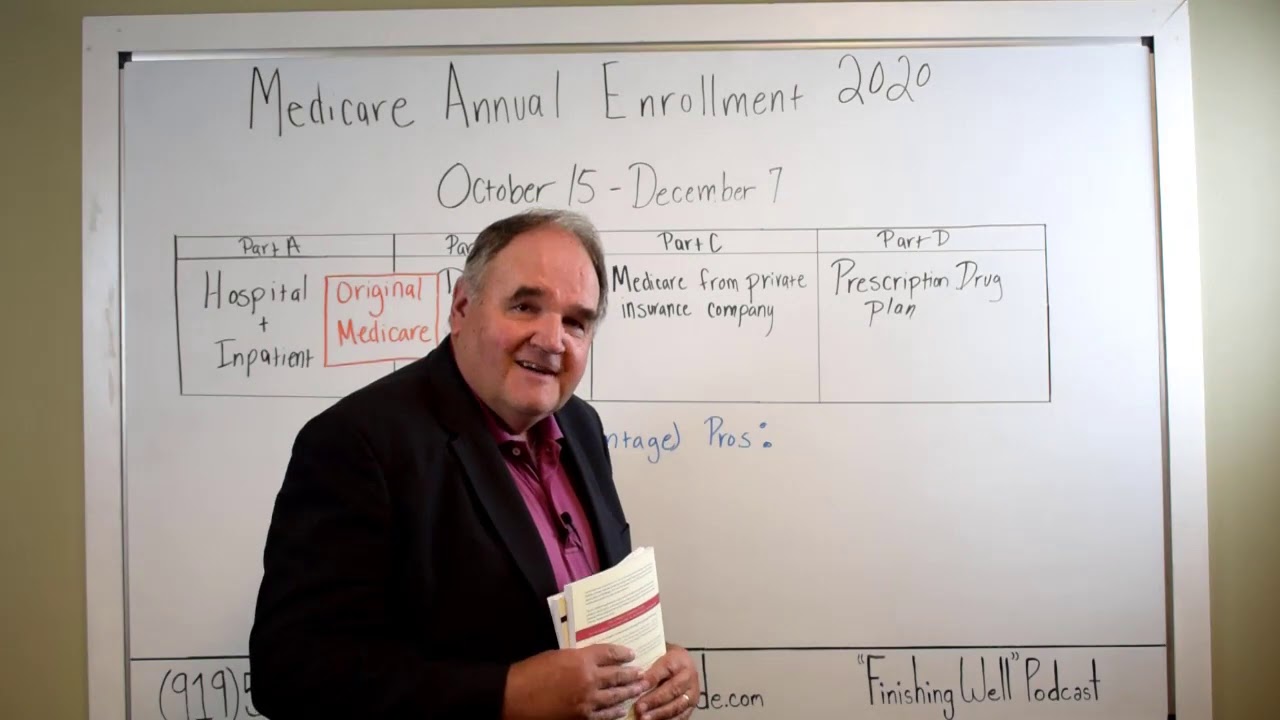 Medicare: Annual Enrollment 2020
Medicare: Annual Enrollment 2020
Look at your Medicare Advantage Plan
If you are currently enrolled in a Medicare Advantage plan, it is very important that you verify that all your doctors, hospitals, and drugs will be covered by the plan in the upcoming year.
It is also important to make sure that you are getting the best price out there.
Medicare Advantage plans change every year. Most people cannot stay in the same Advantage plan for their entire life.
Medicare Advantage plans are not standardized, so they are hard to compare without a professional.
Some charge higher copays and a lower deductible, while others have lower copays and a higher premium. They have different networks, different drug formularies, and even different extra benefits.
While Medicare Advantage plans can be a great value, you need to be in the right plan. Make sure you do not let December 7th go by without at least looking over your plan's coverage for 2021.
Look at your Part D Prescription Drug Plan
If you have a Medicare Supplement, you will also need to have a separate Part D drug plan. If you have an Advantage plan, it is going to include drug coverage so you won't need a seperate plan.
Like Medicare Advantage plans, Part D prescription drug plans are not standardized. They also change their formularies and preferred pharmacies every year. The Medicare Annual Enrollment Period is the only time to switch your drug plan for the upcoming year.
The type of drugs you are taking, how much they cost, your location, and your pharmacy can all affect the price of Part D plans.
Many people want to be on the same plan as their spouse or friends, but this is not a great decision because you are not taking the same drugs as them. You need to find the best drug plan for you. This is why it is important to shop around and review your plan each year–especially if your drugs change.
Listen to learn about Medicare Annual Enrollement 2020:
Look at your Medicare Supplement
While Annual Enrollment is a great time to look at your Medicare Supplement coverage, it is not the only time of year you can do this.
Medicare Supplements can be changed 365 days a year. They are also standardized, so the Plan G from one company is going to give you the exact same coverage as a Plan G from another company, the only difference between the different companies is the price.
If you are on a Supplement and want to switch to an Advantage plan, Medicare Annual Open Enrollment is the only time to do this. Make sure you weigh your options between the two before making the switch and review all your options with a professional.
Every year we have clients call us after December 7th wanting to make changes to their coverage. Unless you qualify for a special enrollment period, or are in your Medicare Initial Enrollment Period,  this cannot be done until the fall of the next year.
Take a few minutes, sit down, and make sure your coverage will be the best coverage for you for the upcoming year. Cardinal can help you do all of this, from looking over your current coverage to providing you options for better coverage. Give us a call today!